Atelier
After passing through Crete and France, it was in Portugal that we finally decided to put down our suitcases and machines.
Located in Lisbon, in the Campo de Ourique district, our workshop is hidden in a small street, at number 18.
A former warehouse, which became a taxi garage and then an antiques depot, this blue house now houses our workshop.
More than just a place of manufacture, this place has become our island in the city. The place you don't want to leave, even after a long day at work.
So we take the opportunity to also invite those we love. To have a coffee, a drink, share a meal, and party there. Because yes, we like to party.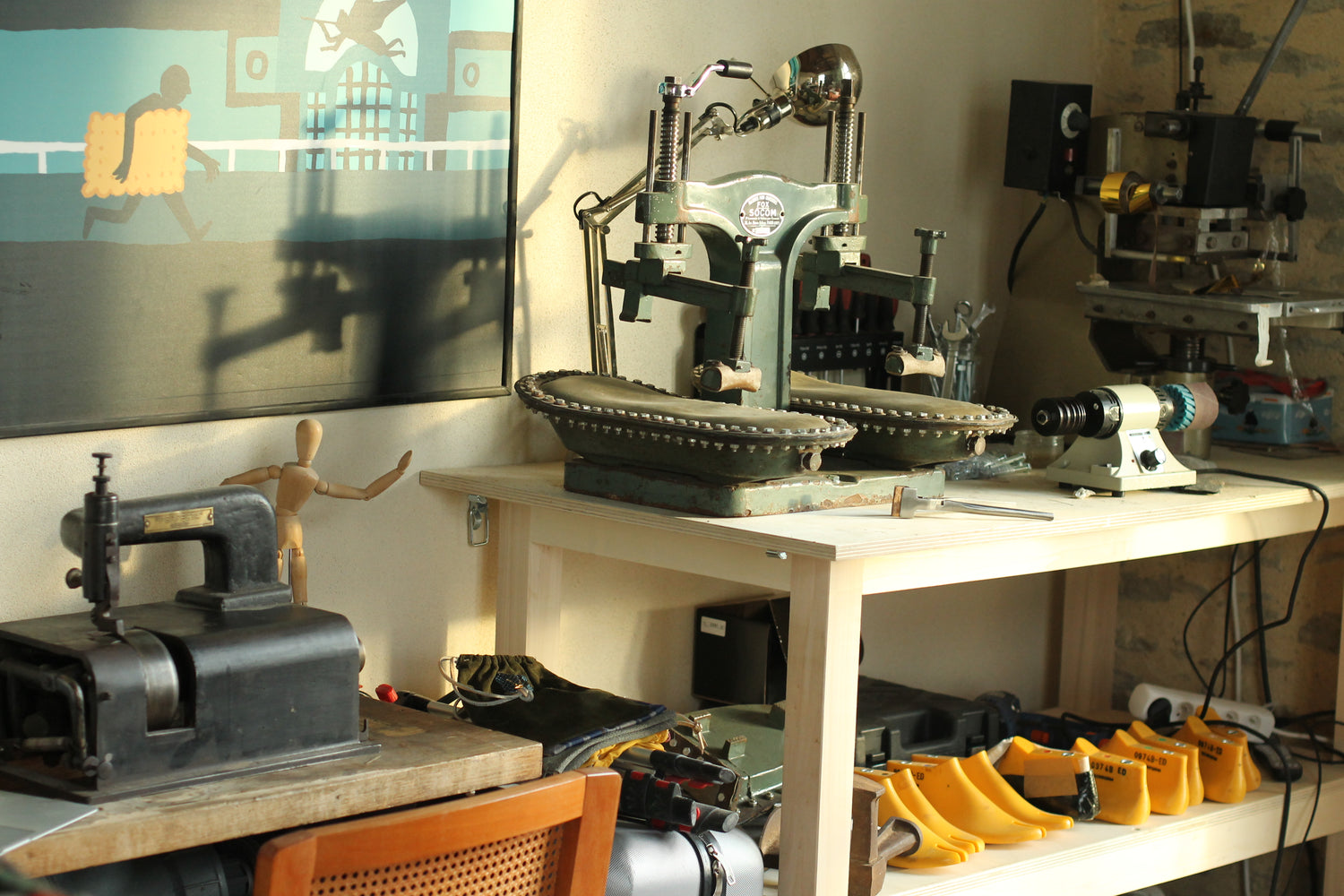 Craftsmanship
Five years ago, we didn't know anything about leather.
Little by little, we learned the techniques and gestures. Saddler point. Slice dye. Embossing.
As much vocabulary as things to learn.
It is often said that it takes a lifetime to become a craftsman.
Great, because we love this job so much that we won't have to change it.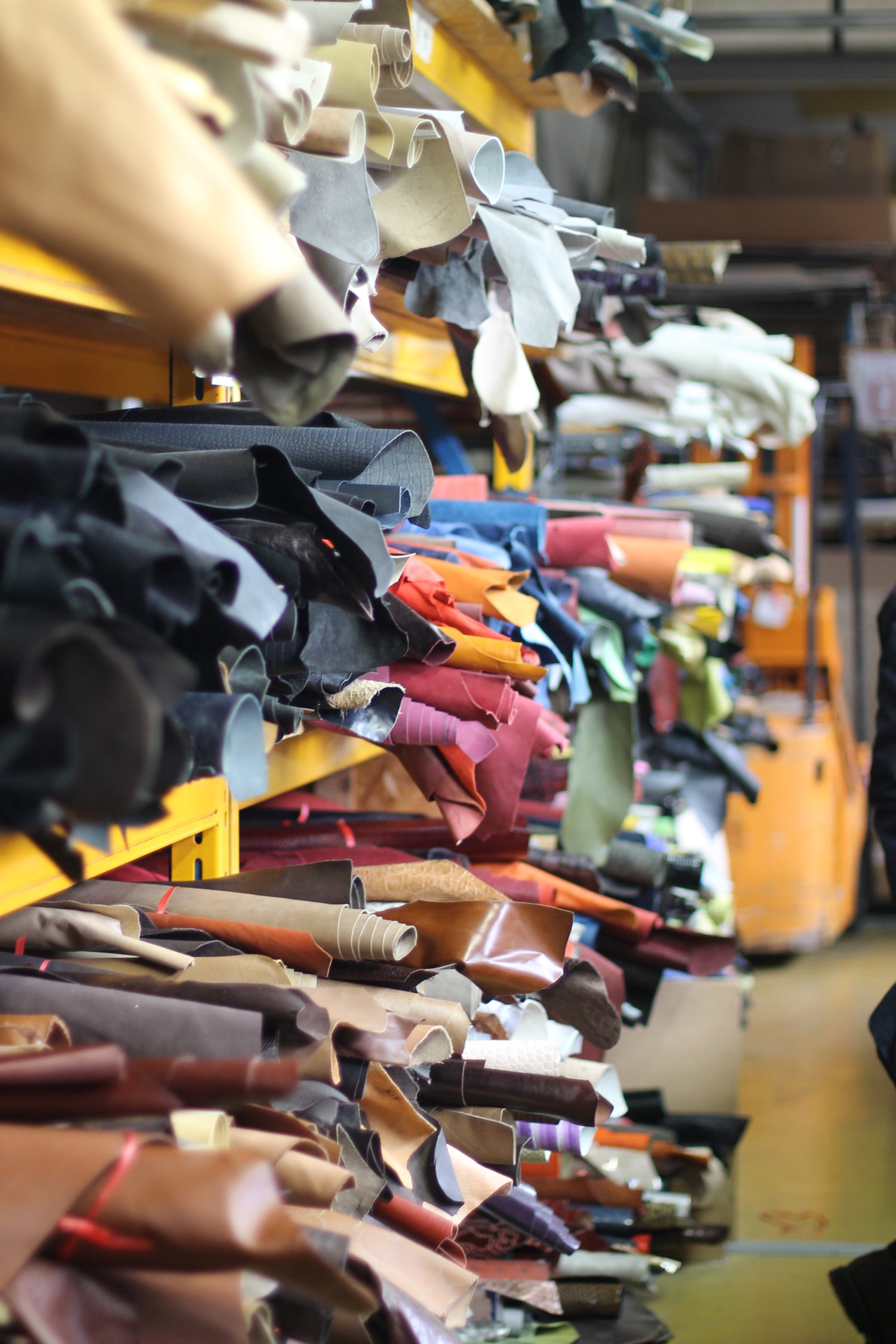 Exceptional leathers
Most of the leathers we use have been vegetable tanned using chestnut extract.
This traditional technique guarantees you very high quality leather with a magnificent patina over time.
Icing on the cake, by avoiding aluminum or chromium salts, everyone is better off (you, us, and the planet).